private and public sanitary and industrial establishments in our country, at aim to treat all kind of medical, hospital, veterinary and industrial wastes by Incineration Process.
So, we're interested with your Incinerator plants, and we'd like to get quotation and key features description of different capacities of your Incinerator plants, concerning: small models (5 – 25 kg/hr); medium models (25-50 kg/hr) and big models (50-100 kg/hr) and plus.
1. Burning Rate 50-120kg/hr
2. minimum operating temp 850degrees cel (primary combustion)
3. Max operating temp 1450 degrees cel (afterburner chamber)
4. Secondary Burning capacity compulsory
5. Density Insulation 20mm high
6. Refractory casting Minimum 65mm
7. Heavy duty refracting lining to withstand 1500 degrees cel.
8. Average burn out time: maximum 3.0 hrs
9. Fuel Type Diesel
10. Fuel Consumption in L/hr
11. Residence time in secondary chamber 2 sec
12. Residue ash post 100kg max. 3.8kg
13. Installation period maximum 7 days
Capacity 100 kg/hr of waste containing up to 85% moisture
The fuel tank will be located annexed to the dugout roof incinerator in a bund and have the following characteristics :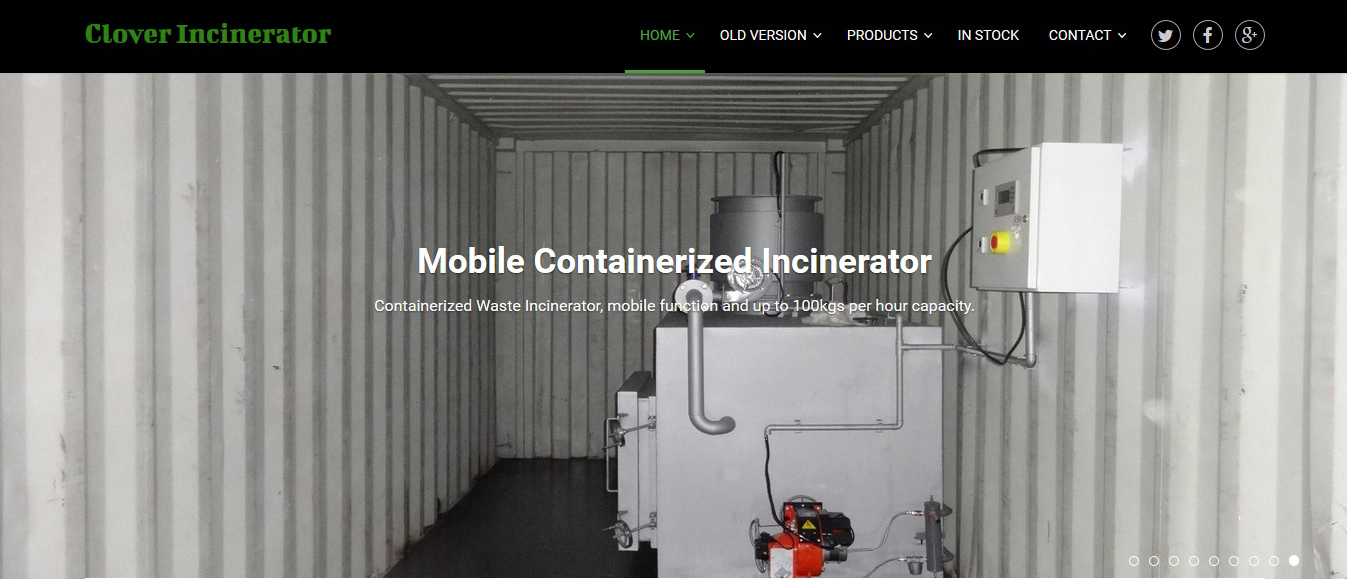 Capacity: 1,200 liters
Made of sheet steel for simple wall installation cubeto
Output for ventilation diameter 1 "
Pressure gauge and filler cap
Meter and level switch
The incinerator has a consumption of 16.2 liters of diesel hour to burn waste generated operation 10 hours a week expected in two burning , so that autonomy will be 7.5 weeks . The reservoir will have an outlet and an inlet for return. Pipes for oil will drive the black steel pipe with longitudinal electric resistance welded 3/4 " DN 20mm diameter . In the tank outlet pipe retainer debris filter , with aluminum body is placed , aluminum cup and stainless steel sieve with holes 100 microns in diameter .
Two combustion chambers
Two fully automatic, oil fired, pressure jet burners
Panel board
Diesel tank of capacity 250 It. with 2 diesel pipelines, filter and valve.